2019 China Engineering Procurement Conference
Beijing Kaishuo and DE NEEF Successful participation
  The "2019 China Engineering Procurement Conference", sponsored by the China International Engineering Consulting Association, will meet the procurement requirements of domestic and overseas projects of the general contracting unit in depth to meet the needs of domestic engineering construction projects and the "Belt and Road" infrastructure projects. On November 29th, it was successfully held in Beijing China International Exhibition Center. Beijing Kaishuo Jiye Science & Trade Co., Ltd. and Dinef Chemicals were very honored to be invited to participate in this exhibition.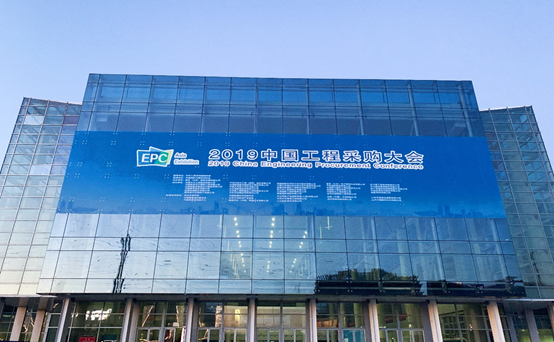 Beijing Kaishuo Jiye Science & Trade Co., Ltd. is mainly engaged in the supply, leasing and service of a full range of construction scaffolding, the supply, leasing and service of building aluminum formwork, DeNeef's exclusive agent for plugging and grouting materials in mainland China, Beixin Yuwang The Group's VIP distributor in the Beijing-Tianjin-Hebei region undertakes plugging of large-scale infrastructure projects and maintenance of structural strengthening of buildings. Since the establishment of the company, it has always advocated and adhered to the "safety and quality for the future" product concept. The main product is a high-quality product with industry-leading advantages and international competitiveness. Therefore, it has established a good brand image and Market word of mouth.

The company has been actively introducing foreign high-performance professional waterproof plugging materials, soil curing materials and concrete structure reinforcement materials to supplement the lack of domestic high-tech materials. Our company has signed a general agent contract in Mainland China with Belgian Dinef Chemical Co., Ltd., and has obtained the authorization of the first-level distributor in Mainland China granted by our company.
Exhibition site map

During the exhibition, there were constant visits, consultations and exchanges from colleagues in the industry and abroad who were interested in Dinif products.
The following is a professional and comprehensive one-on-one on-site explanation map conducted by our company leaders and employees for friends: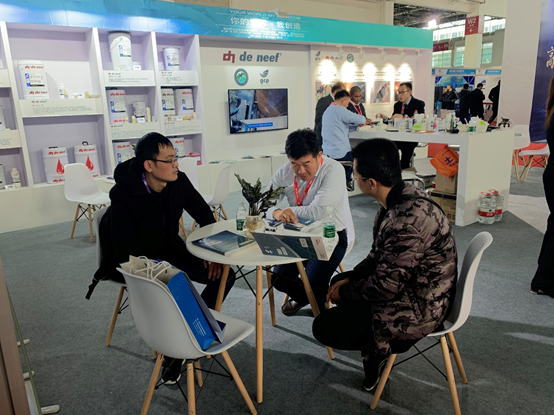 President Peng introduces Diniffe products to customers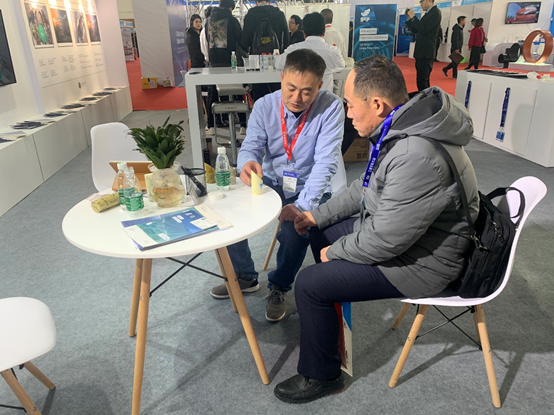 Engineer Tian Feng introduces Diniffe products to customers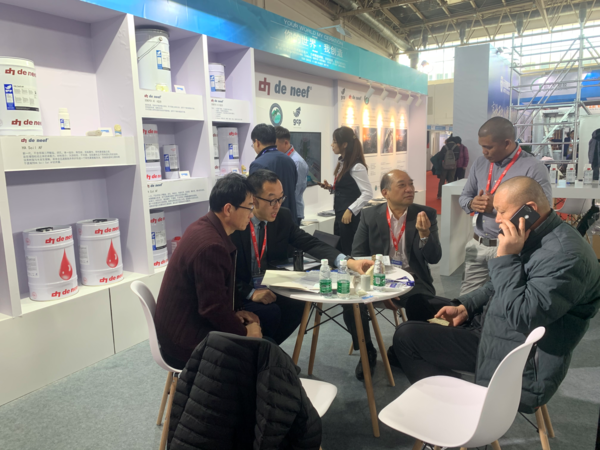 Company Marketing Director Liu Jie and invited guests Aziz Samsudin and William introduced Dinif products to customers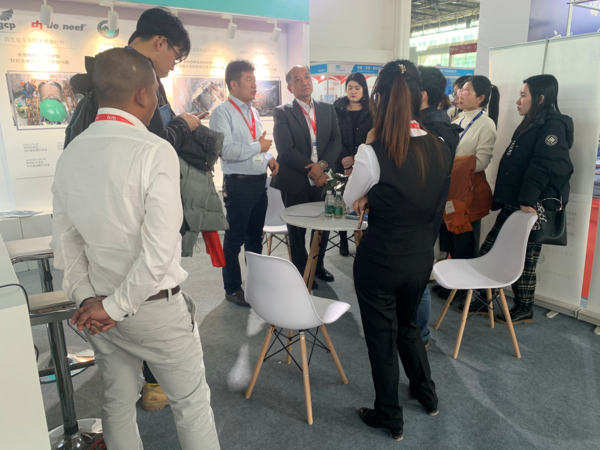 President Peng and invited guests and business representative Wang Jing introduced Dinef to customers
Dinef Chemicals is a leading brand in the world's waterproof plugging industry. Founded in the 1970s, it has focused on plugging and strengthening underground structures for more than 60 years. In order to ensure the provision of high-performance engineering materials and professional technical consulting services, and strive to provide customers with comprehensive protection from materials to construction technology, we have established offices and branches in key cities in China. It has obtained European, American and international standards for professional underground plugging and reinforcement. In addition to insisting on improving chemical technology and providing complete construction solutions, Dinifu products also have the characteristics of easy operation, no pollution, fast curing, etc., providing professional product services and targeted technical services for different engineering environments .
Dinef has participated in engineering projects around the world involving reservoir engineering, road engineering, subway engineering, bridge engineering, etc. Among them, in the artificial island project of the Hong Kong-Zhuhai-Macao Bridge, Dinef products are fast and easy Operation and good water blocking effect have become the main rescue materials in this project.
At the exhibition site, our invited guests Aziz Samsudin and William did a series of field tests with Dinifu products, which fully demonstrated the fast, efficient and durable performance characteristics of Dinifu products.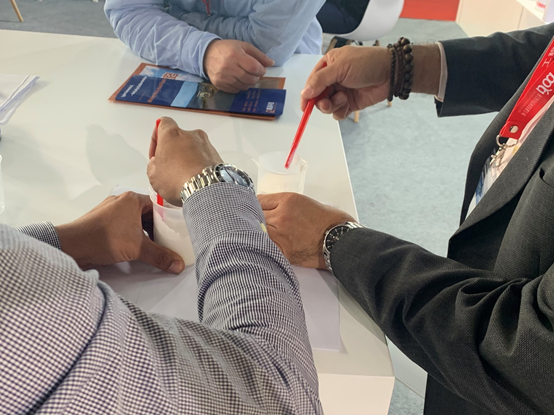 Two invited guests field test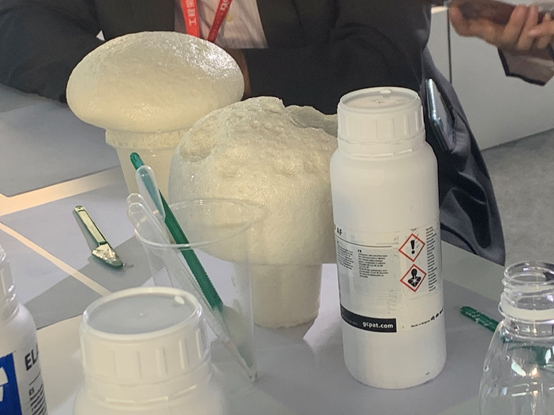 Field test effect diagram

During the exhibition, our invited guests Aziz Samsudin and the company's marketing director Liu Jie were interviewed by iQiyi Video, Sohu Video, and Netease News on behalf of Beijing Kaishuo Foundation and Dinifu respectively.
Through the successful launch of this China Engineering Procurement Conference, more people inside and outside the industry got to know and better understand our company and our products. We believe that Beijing Kaishuo Jiye and Dinifu will definitely contribute their contribution to the progress of China's waterproof plugging industry in the waterproof plugging market in China.